Vehicle Frame Repair & Straightening in Northampton, MA
Auto accidents may require repair to your frame and structural realignments. TommyCar Collision Center has structural repair equipment and frame repair experts that can return your vehicle to its original manufacturing specifications after you've been in an accident. Many times when a vehicle's been in an accident, the frame and suspension will absorb the impact from the collision resulting in a hazard to your safety if you continue driving the vehicle.
Damaged frames can cause multiple issues with the vehicle's drivability, stability, performance and integrity, so it is best to get your vehicle's frame repaired as quickly as possible before you cause even more damage.
Types of vehicle frames we fix at TommyCar Collision Center
There are two distinct, basic types of frame design for vehicles: unibody and body-on-frame.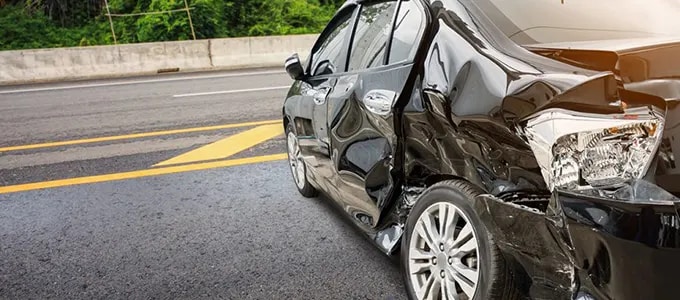 Today, most manufacturers use unibody frames which are structurally stronger. A unibody frame construction means that both the frame and the body of the vehicle are one piece. A unibody frame allows for a smoother ride, better fuel economy, and improved handling capabilities. Our Northampton Collision Center can get your vehicle's unibody frame repaired and back to specifications set by your manufacturer quickly and safely.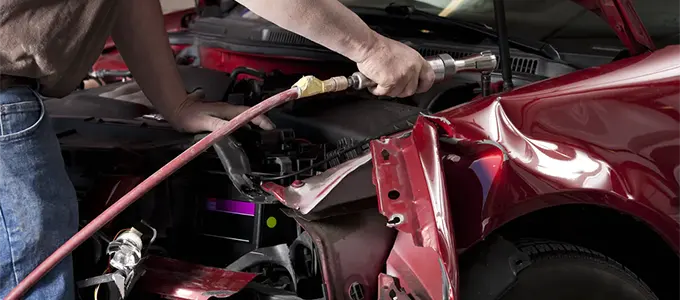 Previous to unibody frames, the vehicle's body was separate from the chassis. While this is only present in older models, our team of experts can expertly repair this type of frame. In the past, damage to this type of frame may have meant your car wasn't able to be fixed, but with our state of the art machines and latest equipment, we can work to getting it back to its original structure.
How does frame straightening and repair work?
Our team is skilled at realigning a damaged frame, and that is the most important component of frame repair since your frame is a massive part of your vehicle's overall integrity. Even in minor accidents that don't appear to have a lot of damage, there could be anomalies in your frame that need attention. Our diagnostic equipment will confirm the extent of the damage and whether frame straightening is necessary.
Assessment:
We will asses your car's frame by placing it onto a platform and use a diagnostic device to measure which portions of the frame are out of alignment.
Next, we will determine if the repairs needed can be realigned and determine the approximate cost. No worries, if this is an insurance claim, we will work directly with your insurance company.
We will provide an in-depth estimate of the damage and costs. Sometimes minor repairs are needed, others may be more complicated and require more time.
Repairs:
Using a hydraulic-powered machine, we are able to straighten your vehicle's frame.
We attach chains to various areas of your car and frame and the machine will slowly pull the chains back, in order to allow our team to make gradual and precise adjustments.
How do I know if an accident caused frame damage?
After an accident, no matter how minor, you should always have your vehicle looked at by a professional. We offer free estimates at our Western Massachusetts Collision and Auto Body Repair Center and will be happy to help determine if your vehicle needs attention. There are some tell-tale signs that your car's frame may be damaged. If you recognize any of these issues after an accident, you should drive to our Northampton location so we can look over the problems.
A bent frame can cause safety issue when driving and also cause more damage to other areas of your vehicle. It is best to get a damaged frame resolved as soon as possible.
What to keep an eye on for a bent frame:
Visible damage - The first thing and easiest way to check for a bent frame is to look for dents, cracks, creases, or ruse on the exterior and bottom of your vehicle's frame.
Alignment issues - You car should always drive straight, even when you momentarily let go of your steering wheel. If you feel that your car is drifting or pulling while you drive, you're out of an alignment and a bent frame could be to blame.
Strange noises - If you are hearing squeaking or creaks when you drive, you have a problem, especially if they are coming from your frame.
Uneven Shocks and Suspensions- If your vehicle's frame is damaged or bent, the shocks and suspension won't wear evenly. If one side of your vehicle ride more poorly than the other, especially while on rough roads, this could be a sign of frame damage.
Attention: You Have Rights!
When it comes to choosing where to have your vehicle repaired after an accident, only you have the right to select which auto body or collision repair facility to bring your vehicle.
Schedule a Free Estimate
TommyCard Rewards members can
take advantage of the following benefits

when they repair their vehicle using the TommyCar

Collision Center.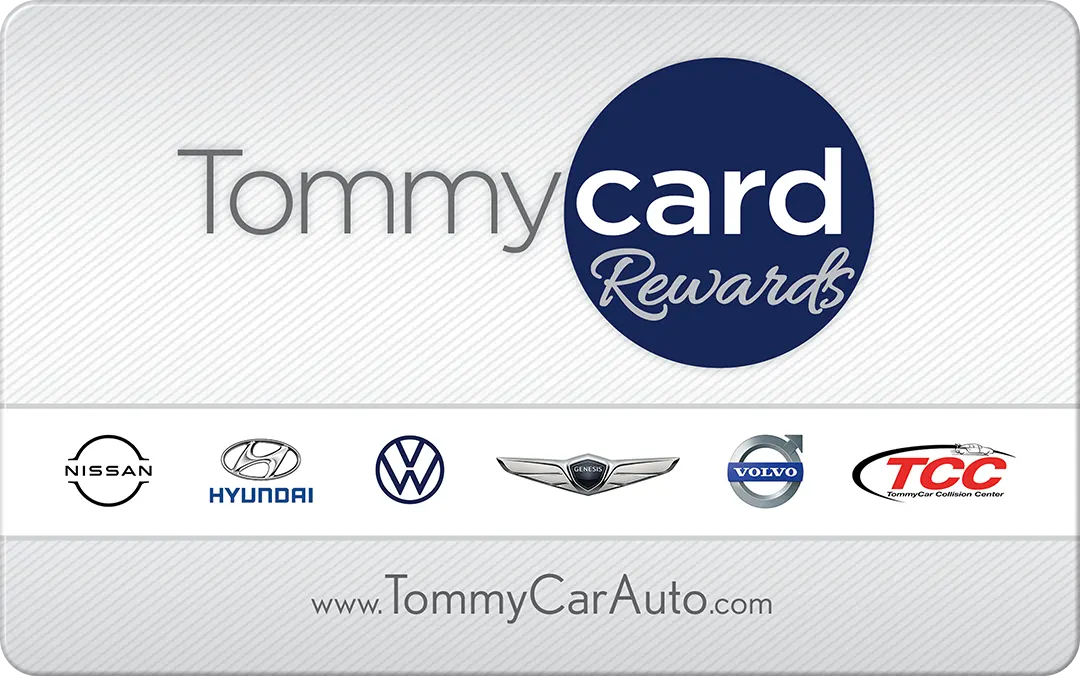 Free Collision Assistance - $200 VALUE!
If you are involved in an automobile accident, TommyCard Rewards members receive FREE towing to TommyCar Collision Center (within 50 miles). In addition, TommyCard Rewards members using TommyCar Collision Center for their repairs also receive a FREE two‑day rental vehicle!
Collision Repair Assistance - REDEEM UP TO $250!
As a privilege of the TommyCard Rewards program, should your vehicle be involved in a collision, we can help you get back on the road. Choose our TommyCar Collison Center for your repair, and you can utilize up to $250 in Points from your TommyCard Rewards account toward your deductible.
Totaled Vehicle Protection - $500 VALUE!
Should the unfortunate happen and our collision center determines that your vehicle is totaled you will receive a $500 credit toward the lease or purchase of a future vehicle from any of our TommyCar Auto group locations. Good for 60 days. Redeem along with your TommyCard Rewards points to maximize your savings.