Volkswagen Certified Collision Repair Facility Massachusetts
TommyCar Collision Center
Phone Number:
Hours
Monday - Friday:
Sat & Sun
Directions:
Certified Volkswagen Collision Repair in Northampton, MA
Are you in need of collision repair and assistance for your Volkswagen in the Greater Springfield area? TommyCar Collision Center is a local Volkswagen Certified Collision Repair Facility (CCRF) in Northampton, MA serving Amherst, Greenfield, Holyoke, Chicopee, Westfield, and the entire Western Massachusetts Region. The advantage of bringing your Volkswagen to a Volkswagen Certified Collision Repair Facility like TommyCar Collision Center is that they have the properly trained experts, right tools, and have been approved by Volkswagen to meet their high standards. Another benefit of selecting TommyCar Collision Center to repair your Volkswagen is that they only use Genuine OEM Parts when repairing your vehicle — not all collision centers will do the same. When you select TommyCar Collision Center, you can have peace of mind that you have the right experts working to bring your Volkswagen back to its pre‑accident condition, only using Genuine Volkswagen Parts.
WHY CHOOSE TOMMYCAR COLLISION CENTER
Work With All Insurance Companies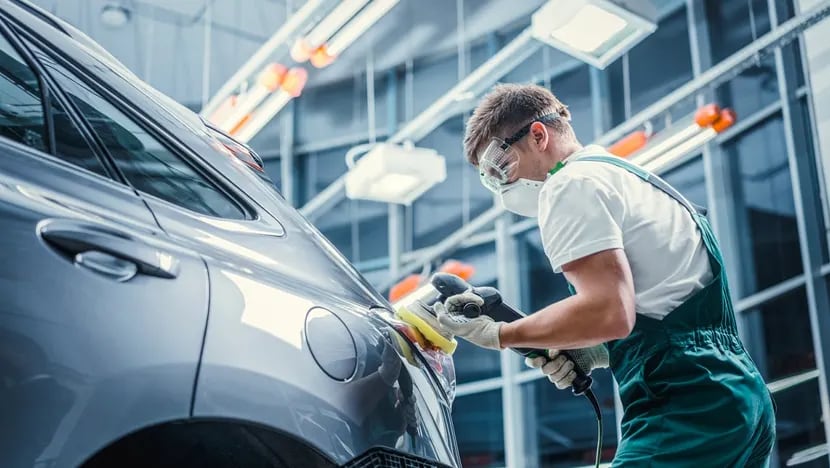 Why Select a Volkswagen Certified Collision Repair Facility
Trained employees, certified specifically in Volkswagen Collision Repair will perform all work on your Volkswagen.
Collision repair services must follow strictly, mandated collision repair procedures that meet Volkswagen Standards.
TommyCar Collision Center only uses Genuine Volkswagen Parts for Volkswagen collision repair.
Exclusive access to Volkswagen technical tools and repair information
Maintains your Volkswagen vehicle warranties
TommyCar Collision Center Services
You can trust TommyCar Collision Center to help with all of your Volkswagen collision or auto body repair needs. From the first estimate to getting you back behind the wheel of your Volkswagen and on the road, our Volkswagen Certified Collision Repair Facility in Northampton, MA will work diligently to get your vehicle repaired quickly and properly. Here are just some of the services performed at TommyCar Collision Center
  Alignment & Suspension Repair
I've used their services twice for extensive damage, and they have been very helpful and meticulous each time. I highly recommend their services
— Google Review
TommyCard Rewards members can
take advantage of the following benefits

when they repair their vehicle using the TommyCar

Collision Center.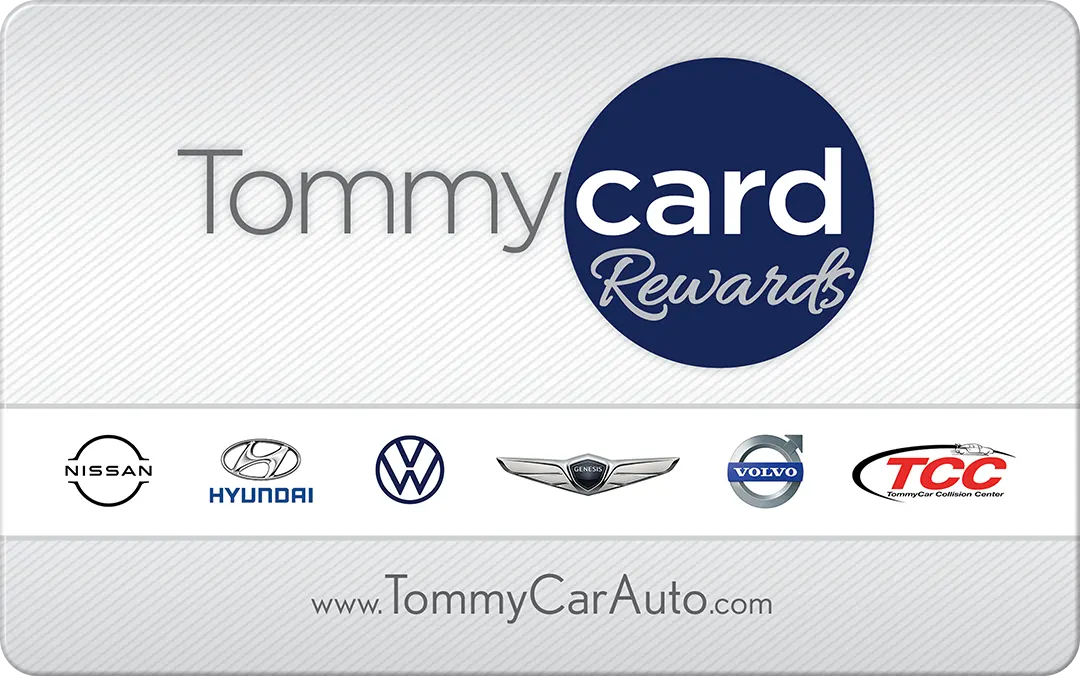 Free Collision Assistance - $200 VALUE!
If you are involved in an automobile accident, TommyCard Rewards members receive FREE towing to TommyCar Collision Center (within 50 miles). In addition, TommyCard Rewards members using TommyCar Collision Center for their repairs also receive a FREE two‑day rental vehicle!
Collision Repair Assistance - REDEEM UP TO $250!
As a privilege of the TommyCard Rewards program, should your vehicle be involved in a collision, we can help you get back on the road. Choose our TommyCar Collison Center for your repair, and you can utilize up to $250 in Points from your TommyCard Rewards account toward your deductible.
Totaled Vehicle Protection - $500 VALUE!
Should the unfortunate happen and our collision center determines that your vehicle is totaled you will receive a $500 credit toward the lease or purchase of a future vehicle from any of our TommyCar Auto group locations. Good for 60 days. Redeem along with your TommyCard Rewards points to maximize your savings.
Certified VW Collision Repair Facility serving Chicopee, Holyoke, South Hadley, Amherst, and Easthampton
Accidents may happen on the road, but mistakes don't need to be made when repairing your vehicle after a collision. By taking your VW to a collision and autobody repair facility that has been certified by Volkswagen, you are making the decision to have highly trained technicians, approved by Volkswagen to bring your vehicle back to its original state. TommyCar Collision Center, a Certified Volkswagen Repair Facility in Northampton, MA has the correctly trained staff, exclusive Volkswagen tools, and the expertise to repair your VW right, giving you peace of mind through the entire repair process. They offer free collision repair estimates, and work with all insurance carriers, making getting back on the road an easy and seamless process.
Know your rights to repair in Massachusetts
After an accident, you may feel overwhelmed about how to choose an auto body or collision center in the Northampton and Amherst area for your Volkswagen. You may receive a list of facilities recommended by your insurance company, but did you know you have the sole right to decide where you bring your vehicle in for repairs? Before you decide on where to have your vehicle repaired after an accident, you should ask questions like is the facility a Volkswagen Certified Facility, what training and qualifications do the staff and technicians have, and will the repairs be made with Genuine Volkswagen Parts. Remember, your insurance company cannot insist or decide where you go for any repairs, only commit to a collision facility that you feel comfortable with and insist on using a Volkswagen Certified Repair Facility with Genuine Volkswagen Parts like TommyCar Collision Center.
Keep your Volkswagen 100% Volkswagen
By selecting a TommyCar Collision Center, you can be confident that not only will your VW be repaired correctly, but only Genuine Volkswagen Parts will be used during the repair process. By selecting a Certified Volkswagen repair facility, you also know that your Volkswagen warranties will continue to be maintained.