How Paintless Dent Repair Works
What is Paintless Dent repair?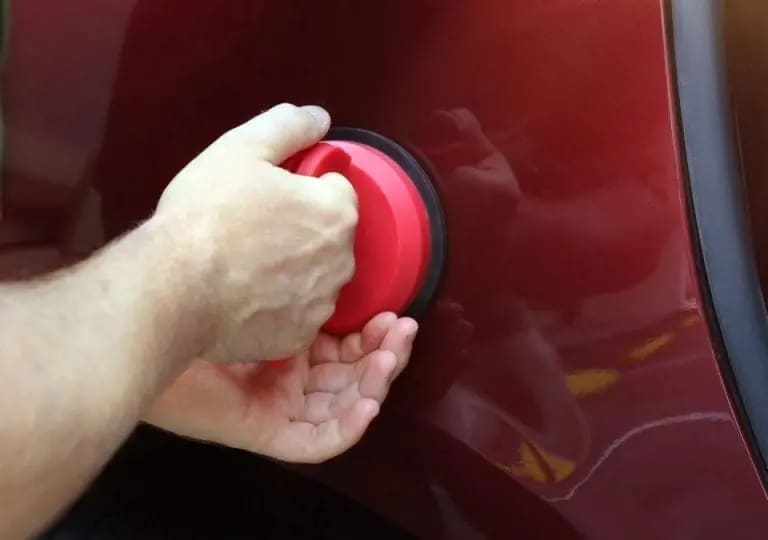 Paintless Dent Repair(PDR), also known as Paintless Dent Removal, is an environmentally-friendly repair method that restores a vehicle's body to factory-like condition in a fraction of the time at a fraction of the cost. PDR can be used to remove dings and dents from vehicles, as well as body creases and hail damage. The paintless dent repair process involves four primary steps, outlined below: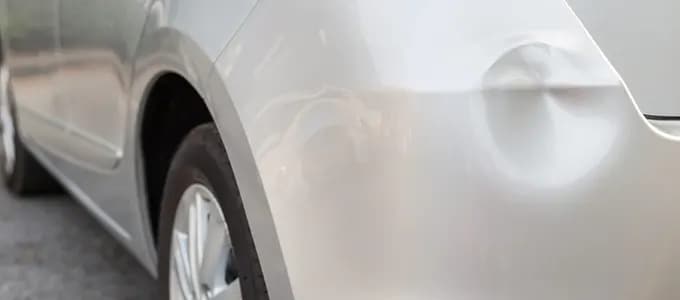 What Kind of Dents Can Be Repaired Using PDR?
Paintless Dent Repair can remove a variety of dents, dings, and body creases that Hadley, Easthampton, Chicopee, and Deerfield residents may experience. PDR is a specialized technique utilized to restore vehicles to their factory condition quickly and cost effectively. Additionally, if there is no damage to the paint, the dent, ding, or crease is likely repairable using PDR. PDR is an excellent solution to help restore your vehicle to its original condition for dents of all sizes, including small hail damage to large creases.
How Does Paintless Dent Repair Work?
TommyCar Collision Center has a dedicated team trained to restore vehicles to their original factory condition.  Using the latest techniques in PDR TommyCar Collision Center's team in Northampton, MA can help without compromising your vehicle's painted finish or your wallet. 
Read on to learn How TommyCar Collision Center's paintless dent removal process works to restore vehicles back to their pre‑damaged condition.
PDR Process and Techniques
Assess the Damage
---
The first step to any repair process is to assess the damage. Where is the dent? How big is the dent? How do we get to the dent? After assessing the damage and determining if it can be effectively removed through PDR (as 80-90% of all dents are), we prepare the area around the dent for the repair.
Gain Entry to The Dent
---
In most cases, PDR requires you to access the back side of the dent, which means carefully removing body panels, tail lights, or in some cases, interior panels. To perform PDR, you need a pathway to the dent.
Get A Better Look at the Dent
---
TommyCar Collision Center uses a special light board to give our technician a better look at the offending dent from his or her point of view. The board displays a shadow of the dent, telling the tech where to precisely place tools on the back end of the dent to massage the body back to its original condition.
Apply Slow Pressure to Work out the Dent
---
Special tools are then utilized to carefully massage the exterior back to its original position. The PDR process can be completed with same‑day service, depending on a dent's severity, and the results are amazing; even more so considering how non-invasive and quick the process really is.
Brought my car in after a garbage barrel fell over and put 3 nice dents into it....My car came out

looking brand new.
— Christina G. | Google Review
Paintless Dent Repair Frequently Asked Questions
Standard paintless dent repairs are very time efficient and, in most cases, can be completed same day. However, PDR times can vary based on severity of damage such as size, positioning on vehicle, and quantity of dents, dings, or creases. More specifically, hail damage may take a few days to completely remove all the damage on the surface area of the vehicle.
Traditional dent repair fills in auto body dents with paint or body filler, which is then painted to match the rest of the vehicle's exterior. While this process can make a vehicle look as good as new, it doesn't address the actual dent in a way that is a sustainable, long-term solution. It's also time-consuming, expensive and can impact the re-sale value of your vehicle. Paintless Dent Repair, on the other hand, requires no fillers and no sanding. More and more consumers are finding PDR to be an effective and inexpensive alternative to getting minor repairs done at a body shop. PDR offers more "bang for your buck" than traditional dent repair methods and is a great way to care for your vehicle's exterior affordably.
PDR is a process that often "Looks easy" but takes not only training, but practice.  We often see customers that have attempted to do this type of repair themselves using kits that they find on-line. This can make the damage worse and result in deep creases, internal scratches, broken glass or remove PDR as an option for correcting the damage making the repair far more costly.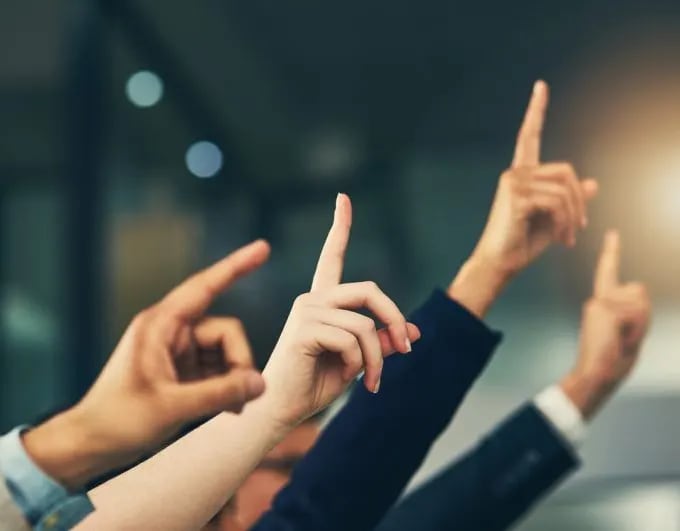 Attention: You Have Rights!
When it comes to choosing where to have your vehicle repaired after an accident, only you have the right to select which auto body or collision repair facility to bring your vehicle.
Schedule a Free Estimate
TommyCard Rewards members can
take advantage of the following benefits

when they repair their vehicle using the TommyCar

Collision Center.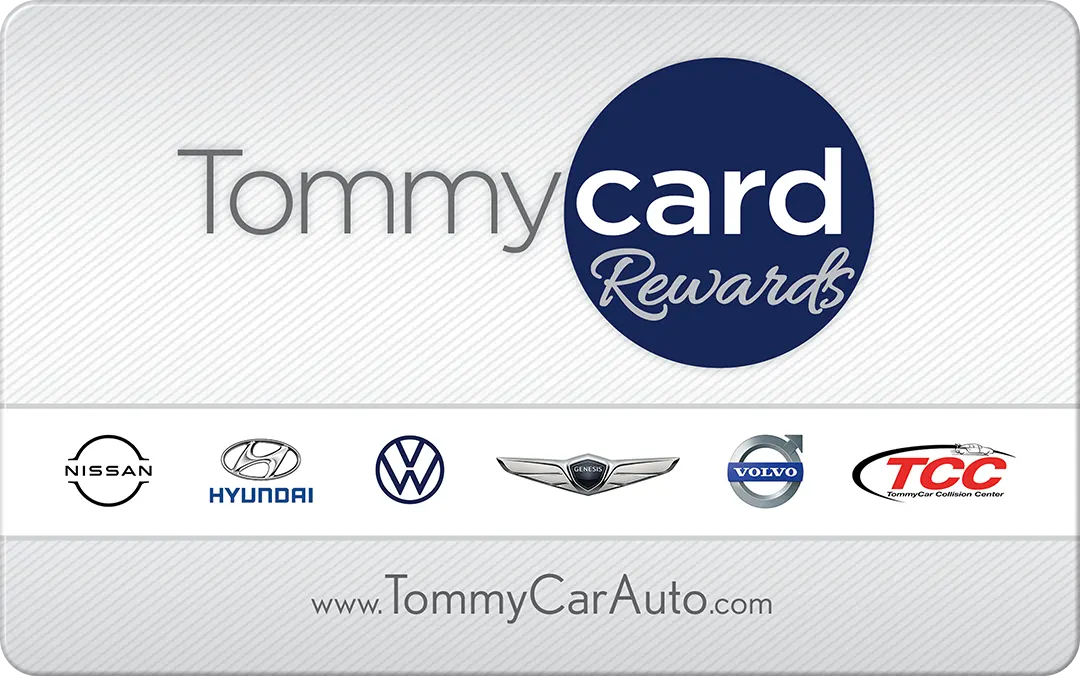 Free Collision Assistance - $200 VALUE!
If you are involved in an automobile accident, TommyCard Rewards members receive FREE towing to TommyCar Collision Center (within 50 miles). In addition, TommyCard Rewards members using TommyCar Collision Center for their repairs also receive a FREE two‑day rental vehicle!
Collision Repair Assistance - REDEEM UP TO $250!
As a privilege of the TommyCard Rewards program, should your vehicle be involved in a collision, we can help you get back on the road. Choose our TommyCar Collison Center for your repair, and you can utilize up to $250 in Points from your TommyCard Rewards account toward your deductible.
Totaled Vehicle Protection - $500 VALUE!
Should the unfortunate happen and our collision center determines that your vehicle is totaled you will receive a $500 credit toward the lease or purchase of a future vehicle from any of our TommyCar Auto group locations. Good for 60 days. Redeem along with your TommyCard Rewards points to maximize your savings.